The Anti-Violence Coalition of Leeds & Grenville and its representative agencies host community events, programs, campaigns and fundraisers to build awareness, prevention and education on domestic violence, sexual assault and victim issues. The Coalition also funds training opportunities for staff of the Coalition's member agencies.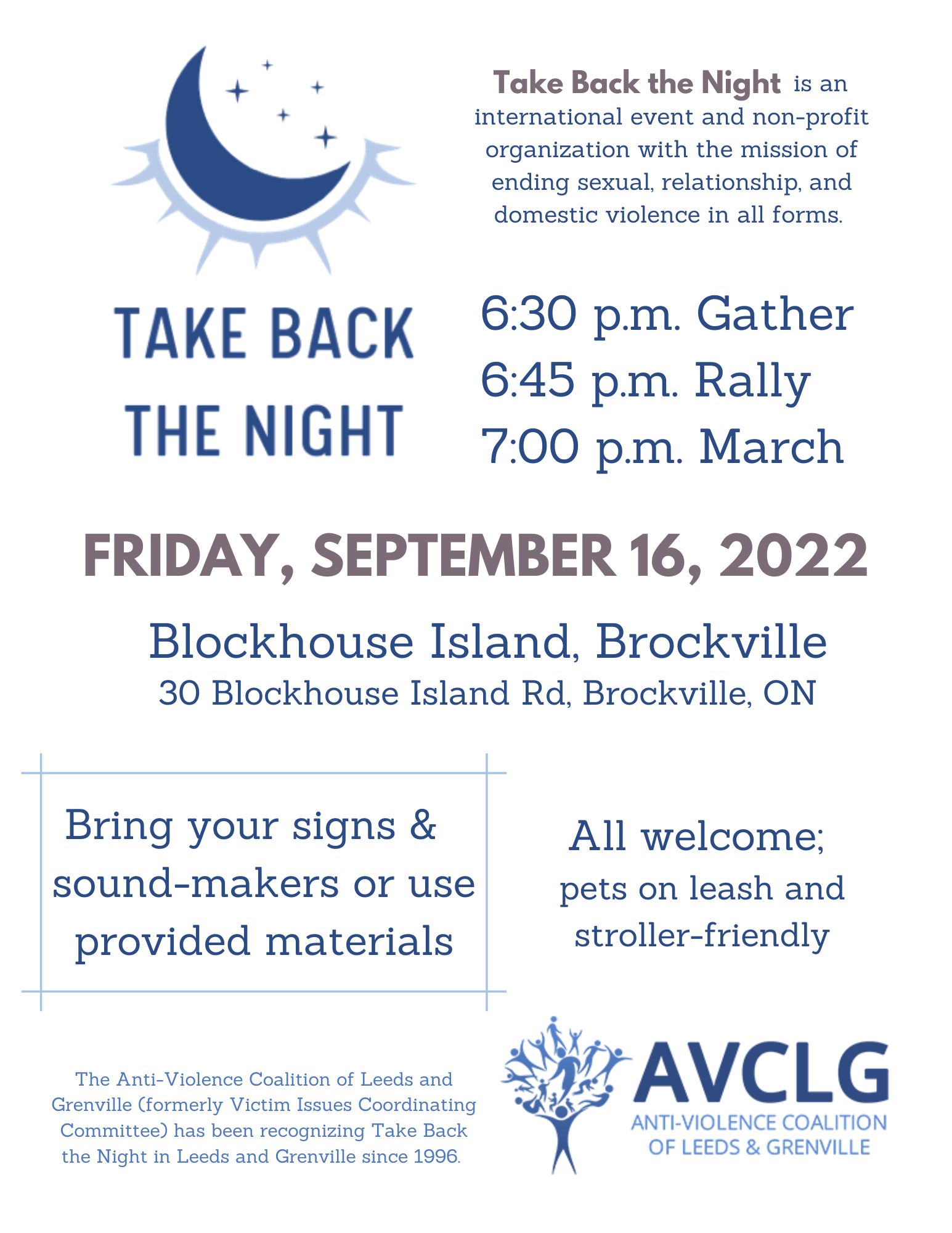 Take Back the Night march against sexual violence set for September 16 in Brockville
Date: September 16, 2022
Time: 6:30 to 7:30 p.m.
Location: Armagh Sifton Park (Blockhouse Island), Women's Memorial Monument & Brockville Rail Tunnel, City of Brockville
Hosted by: Anti-Violence Coalition of Leeds & Grenville
(15 member agencies across Leeds and Grenville)
To: speak out again violence and raise community awareness as a preventative measure against future violence; and, to highlight and raise awareness of the services AVCLG Coalition members offer the community.
September – Take Back the Night Event
 This event takes place in a community within Leeds and Grenville to raise awareness to women's right of feeling safe in public.
December – Ecole Polytechnique Massacre Vigil
This event is held on December 6 to honor and remember the women killed at Ecole Polytechnique in Montreal, Quebec.
May – Victims of Crime Awareness Week
This awareness initiative helps to build public education and advocacy for victims of crime.